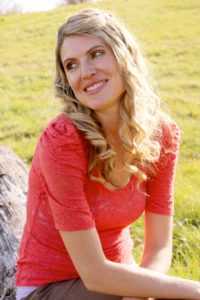 Welcome beautiful goddess! You are beautiful, you are powerful, and you deserve a life worth living.
My site is designed to assist you in awakening your inner goddess. Enjoy my paintings, writings, newsletter, and events.
I recently published The Beauty of Wings my personal story of transformation from near death to unconditional love. If you want to understand the process of awakening the HEART-SPACE, developing unconditional love for thyself, and healing inner wounds check out my book: Beauty of Wings Book
I created Angelic Reiki Healing, a form of energy healing to help you heal and awaken to your true nature. Angelic Reiki Healing is a blend of Reiki, intention, essential oils, and guided imagery. Angelic Reiki Healing can assist you in awakening to unconditional love, opening your heart, healing past wounds, cultivating well-being, relaxing, and growing spiritually.
"We are all beautiful flowers waiting to blossom."
With love and joy,
Alexandra Mika
May one day all human beings cultivate their wings and take flight.
Interview with Alexandra on Divine Goddess Radio