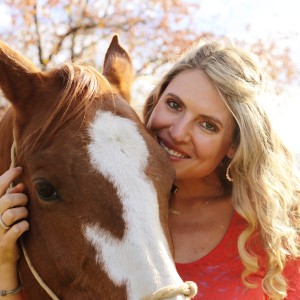 Alexandra is a Registered Nurse; she has her Bachelor of Science in Nursing from the University of Portland and she studied at Lewis and Clark College. She worked as a cardiac nurse for four years and has been a hospice nurse since 2012. In 2014 Alexandra brought Reiki into her hospice nursing and become the Reiki hospice nurse. In 2014 she was nominated for nurse of the year in the state of Minnesota.
Alexandra learned Kundalini Yoga and Reiki at Joyful Yoga in Jacksonville, Oregon. She became a Reiki Master through the Meta Institute in New Hope, Minnesota. She has given hundreds of Reiki treatments to patients, co-workers, and friends. Alexandra studied Angel Light Healing at the Laho-Chi Institute in Mount Shasta, California. Alexandra has studied Kundalini Yoga, Qigong, Shakti Flow, Vinyasa Yoga, pranayama, Yoga Nidra, guided imagery, and meditation. She has been practicing yoga and meditation since 2004. She received her yoga training at The Minneapolis Yoga Center, and her Radiant Shakti Flow training from Tara Cindy Sherman.
Alexandra was a keynote speaker at The Psychic and Healing Symposium in Minneapolis, MN in February 2016. She shared messages from her book The Beauty of Wings.
Alexandra has been a lifelong horsewoman. She started riding at the age of five and began riding lessons at the age of 8. She trained in hunter/jumper and leased horses and competed growing up. She spent her childhood summers riding on trails, jumping in the ring, and engaging with several different horses. She took a break from horses when she left for college out west and pursued her running career and mountain climbing endeavors, but she missed horses everyday of her life she was away from them. In 2011 she met Kestrel, an Arab/Saddlebread gelding. He transformed her world. They had a special heart/soul bond. Kestrel lead Alexandra on a deep journey of healing and awakening. Together they jumped cross-country, jumped in the ring, practiced dressage, trail rode, learned free liberty riding, spent many hours exploring ground work, and bonded from the Heart-Space. Their physical relationship ended in 2019, and since then they have partnered at a soul/energetic level and work together in the non-physical realms to bring healing and teachings to the planet. Alexandra found Erika's Equine Center in 2018; a magical, healing beautiful sanctuary for humans and horses. Alexandra feels blessed to have found Erika's Equine Center in Nerstrand, MN. She now sponsor's Taj, an Arabian chestnut rescue at Erika's Equine Center.
Alexandra completed Juli Lynch's Epala training program in 2018. Epala is a year long Equine Facilitated Coaching and Equine Facilitated Therapy Certification Course. The Coaching/Learning Track is provided for individuals interested in pursuing equine facilitated programs that promote personal development, leadership training, team building or any work where equines join humans to enhance understanding of self, interpersonal dynamics, and the role of emotion, energy and intention. The Epala curriculum reflects the competencies required to complete the Certification for Equine Interaction Professionals (CBEIP) which is quickly becoming the hallmark for Equine Facilitated Coaching and counseling competency based training.
Email: beautiful-wings@alexandramika.com Phone: 651-269-1545