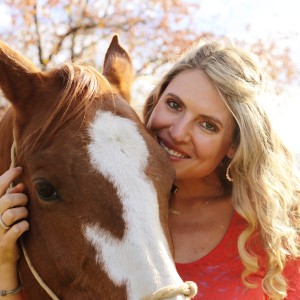 Alexandra has a Bachelor of Science in Nursing from the University of Portland and studied art at Lewis and Clark College. She worked as a cardiac nurse for four years and currently works as a Reiki hospice nurse. In 2014 she was nominated for nurse of the year in the state of Minnesota. She created a Reiki healing program at North Memorial Hospice Home Care.
Alexandra learned Kundalini Yoga and Reiki at Joyful Yoga in Jacksonville, Oregon. She became a Reiki Master through the Meta Institute in New Hope, Minnesota. Alexandra studied Angel Light Healing at the Laho-Chi Institute in Mount Shasta, California. Alexandra has studied Kundalini Yoga, Qigong, Shakti Flow, Vinyasa Yoga, pranayama, Yoga Nidra, Equine Therapy, cell rejuvenation, the bliss field, guided imagery, and meditation. She has been practicing yoga and meditation since 2004. She received her yoga training at The Minneapolis Yoga Center, and her Radiant Shakti Flow training from Tara Cindy Sherman.
Alexandra was a keynote speaker at The Psychic and Healing Symposium in Minneapolis, MN in February 2016. She shared messages from her book The Beauty of Wings and powerful tools that transform and awaken.
Alexandra has been on a deep pilgrimage of healing and learning to align with her true nature, rejuvenate herself, create energetic boundaries, and love herself. After years of anorexia, asthma, anxiety, panic, pneumonia, abusive relationships, bodily injuries, exhaustion and pain Alexandra awoke to her true nature of Love and Light and began healing herself and rejuvenating her cells. Alexandra recently published The Beauty of Wings, her personal story of transformation from near death to unconditional love. If you want to understand the process of awakening the HEART-SPACE, developing unconditional love for thyself, and healing the body check out her book: The Beauty of Wings
Alexandra is available for conferences, presentations, and speaking engagements.
Email: beautiful-wings (at) alexandramika.com